What a great trip. No one in our group died, everyone made it out. Unfortunately I heard someone did die not too far from where we were hiking. Apparently they only took 16 oz of water with them for their hike. In 110+ degree heat, that is just not smart. Not to say we didn't have are own share of troubles.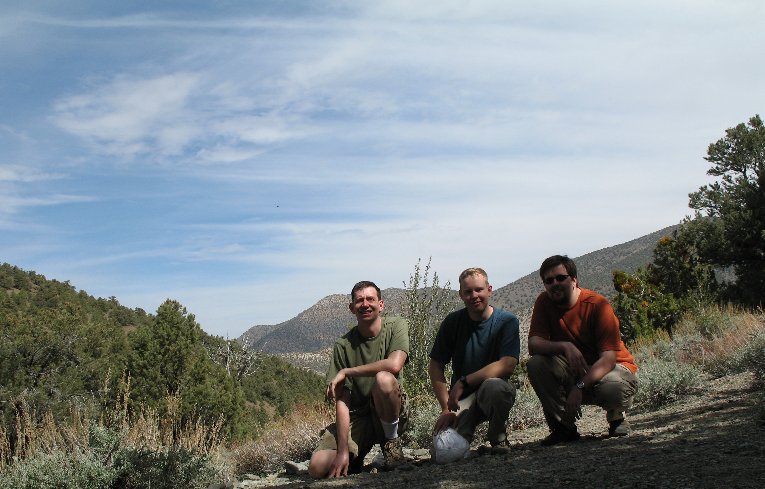 During our trip we did a lot of hiking. Some hikes are in mountains, some down valleys, and some up sand dunes. The views from the peaks were incredible, and hiking over 2000 feet elevation changes was a lot harder then I expected.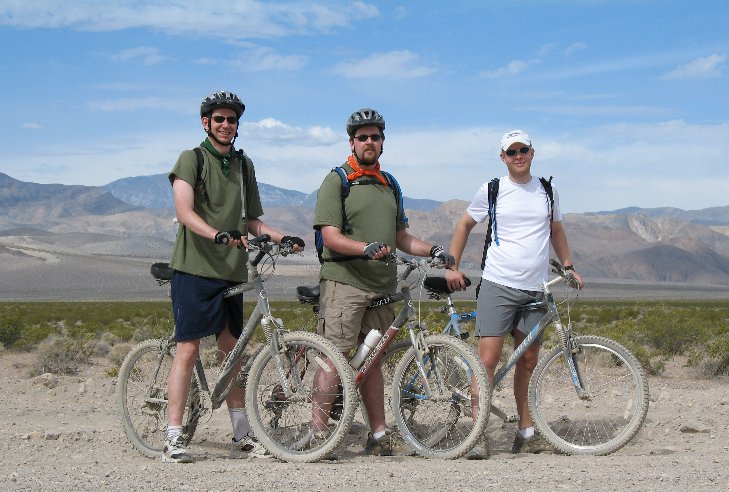 We also did some biking throughout the park. Not an easy task. Their are no flat roads, everything is going downhill or uphill. Biking by a sign stating "Lowest Elevation of California Highway" just reinforces the fact you have more up hills to go. One of the bike trips we did in 105-degree heat, and there is NO SHADE anywhere.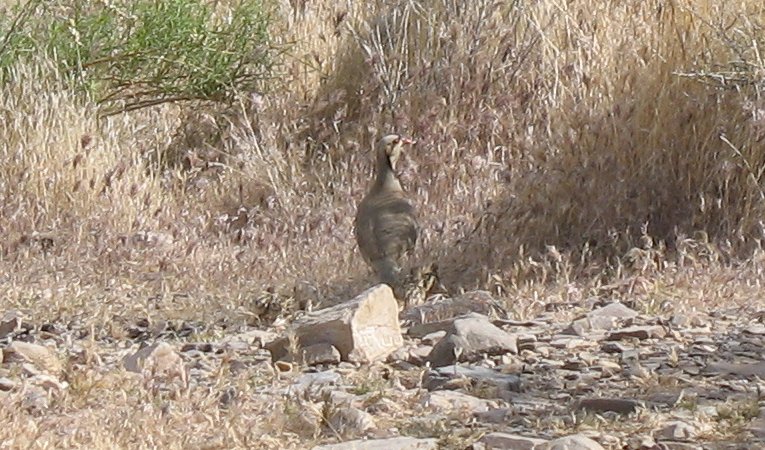 Throughout the trip we say a verity of wildlife. This included roadrunner's (sadly they did not go *meep* *meep*) but on occasion they would race the truck down a road.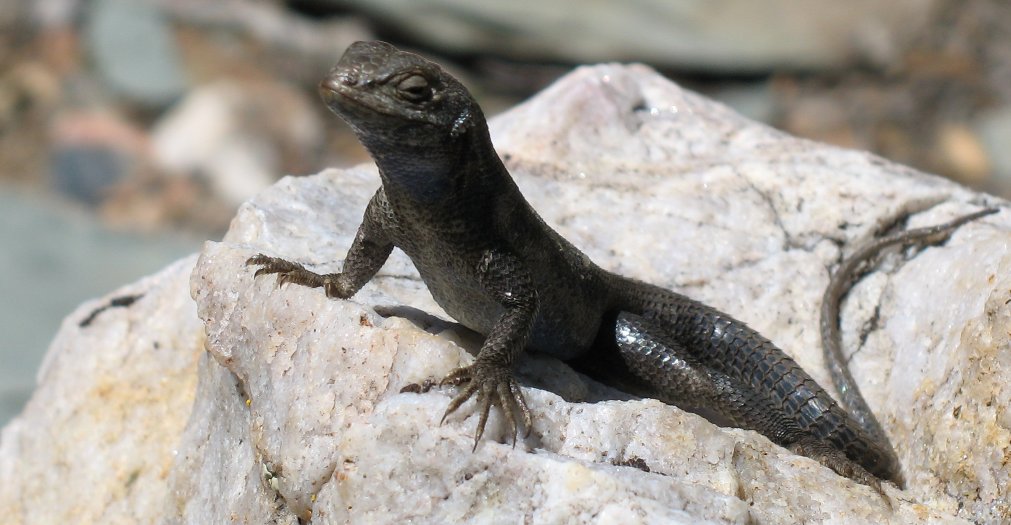 We also say a ton of different lizards. One morning while tearing down the tent, we discovered a snake slithering out from underneath our tent. Jack Rabbits were pervasive, and at night seem to have a death wish while you were driving down the roads. One night while sleeping in some abandon cabin's a mouse came and appeared to have a taste for toes!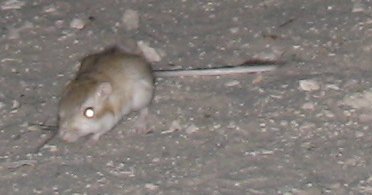 While camping at the eureka dunes we encounter kangaroo rats. A very strange rodent, it literally hops around, and doesn't have a great fear of people. The one creature we encounter that did make us nervous, was a black widow spider. While camping at the dunes, during the night, they were everywhere. Including the outhouse!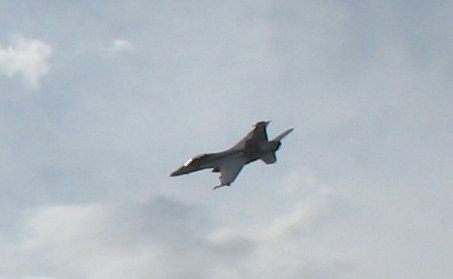 While we were enjoying the dunes we did get buzzed by fighter jets (I believe F-18's) a few times. They would come sweeping into the valley and shoot out the other side.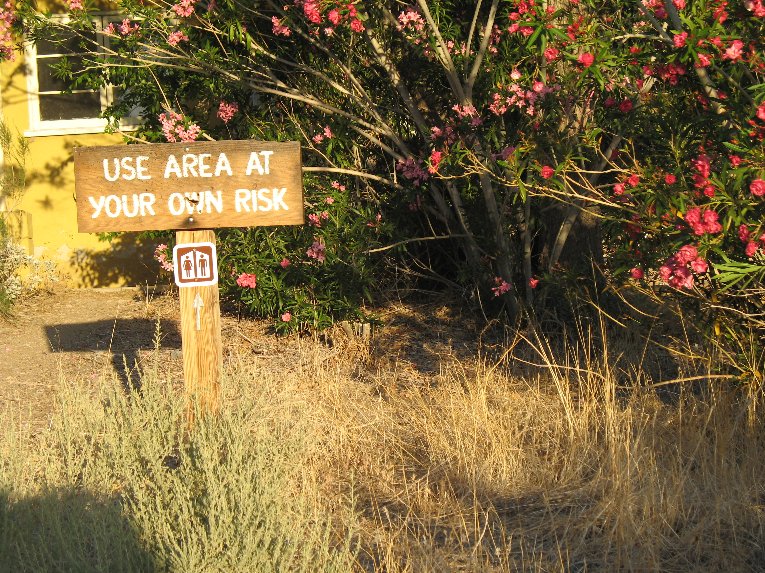 Not to say everything went perfectly. We did get blisters, sunburns, burns, altitude sickness and various scrapes along the way. Some of our equipment did not survive the elements.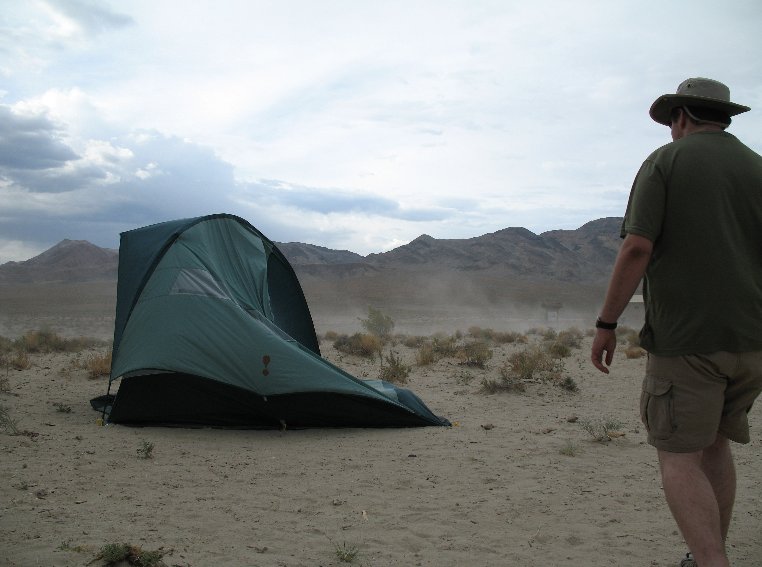 We blew out one tire, punctured another tire. The tent took such extreme winds that parts broke, and became unusable. Our bike rack broke, a foot pump broke, and we lost one of the bike seats.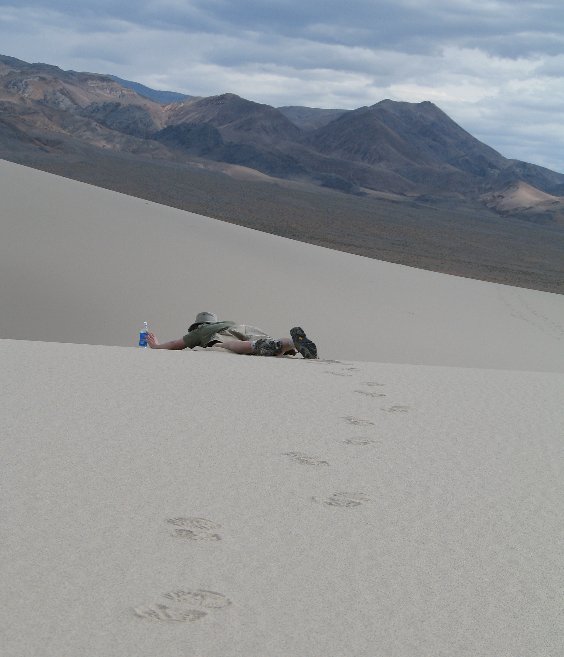 But otherwise we never got stuck, we never ran out of water (we had 15 gallon of water), and we had a great time!